Back to Latest News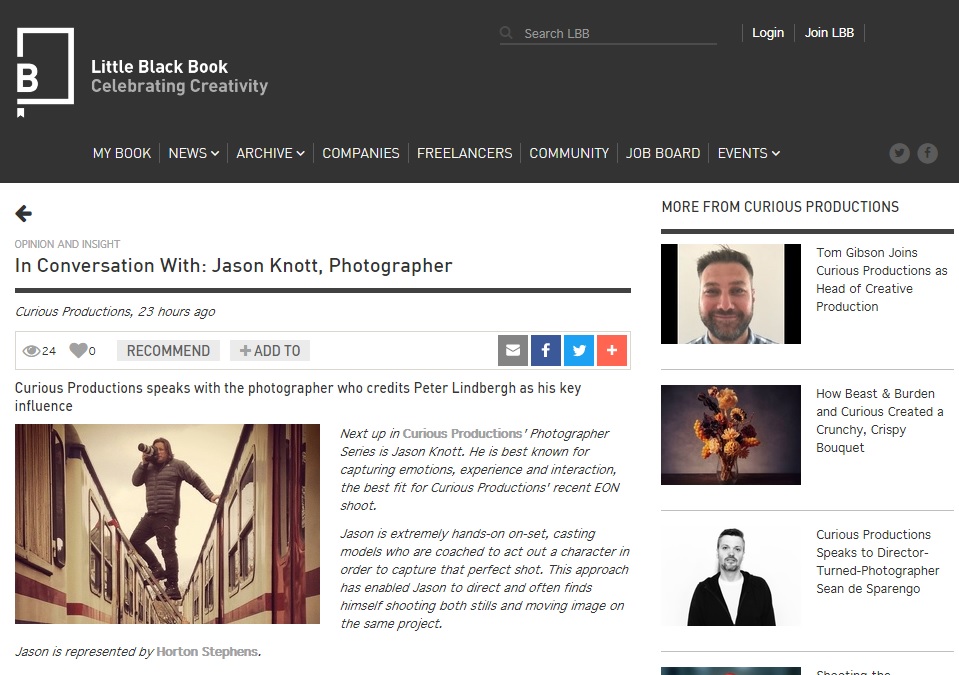 Our Jason Knott was interviewed by Curious Productions and talks about the meaning of life and everything photographic... if you want to know how Jason Knott ticks, give it a read here!
See more of Jason's lifestyle work here.
Previous blog post
Going on your holidays? Don't forget your trunks. New work from Wilson Hennessy... Just in time for summer!